Dame Helen Mirren and Liam Neeson have revealed they were in a five-year relationship during the 1980s.
The pair also revealed just how taken they were with one another during the relationship that many film fans are seemingly unaware of.
Mirren, who is seven years older than Neeson, first fell for the actor from Ballymena while on the set of the film Excalibur, a retelling of the legend of King Arthur and the knights of the round table.
The pair were reunited last night as guests of Graham Norton on his BBC chat show, and both said that the relationship had been serious and that they had lived together in London.
Neeson, now 65, revealed that he fell for Mirren almost instantly when he saw her in costume for the part of Morgana, a sorceress, on the Excalibur set in 1980.
"I was smitten. Very Smitten" said the actor.
The hunky actor who has also dated leading ladies such Julia Roberts, Freya St. Johnston,  and Brooke Shields was married to actress Natasha Richardson, daughter of actress Vanessa Redgrave and director/producer Tony Richardson, for 15 years.
Richardson died due to a severe head injury in a skiing accident. They had two sons together.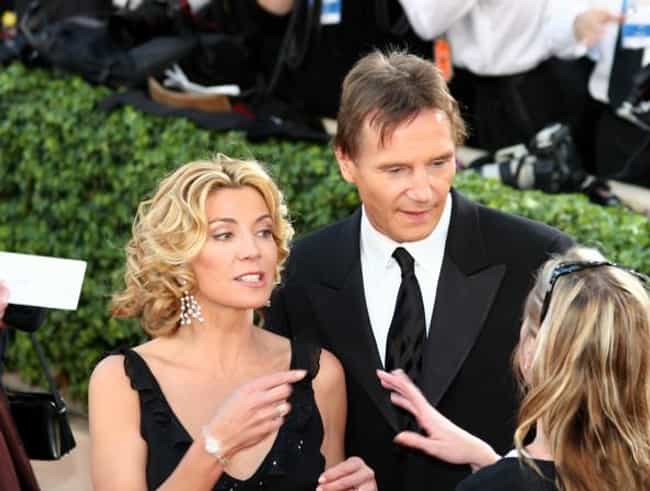 The Oscar winning actress Dame Helen is married to director Taylor Hackford. The pair have been together since 1986 and married since 1997.